Come with me to the other side of the world, dance in the alley with strangers, bang pots in kitchens with amazing but not-quite chefs, play in the rain, and laugh loudly with bunk mates. I'll show you where earth bends, where happiness begins, and where I was once left by a bus at a French border.
This is not luxury travel. Passport Required exists just beyond that border. We are adventurers, wayfarers, and true world explorers. Our one guarantee is freedom from boredom.
$925 is the most you'll pay. That includes roundtrip ticket from departure airport + lodging.
How One Little Company Is Making Backpacking Cheaper — and More Inclusive.
---
The Catch: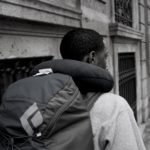 You are going into a destination unknown. Don't fret, need-to-know information will be given, but I will withhold the strange land as long as possible to prevent you from collecting expectations, finding ways to be comfortable, and simply for adventure sake. Within 5 days of departure, you will have the destination in case your family wants to find you. Or Liam Neeson.
---
How It Works:
1. Trips are announced 2-3 months in advanced via mailing list + social media + under "Upcoming Trips" below.
2. Sign Up.
3. Try not to let the anticipation eat you alive.
4. Meet us at the airport and watch it all unfold.
---
"Why do you go away? So that you can come back. So that you can see the place you came from with new eyes and extra colors. And the people there see you differently, too. Coming back to where you started is not the same as never leaving."
― Terry Pratchett,
A Hat Full of Sky
---
FAQ's
Q: How do I know you won't take my money and run off?
A: You don't. But I was raised properly, so I wouldn't.
Q: Are we staying in hostels, hotels, basements, or what?
A: Yes.
Q: Can I fly from my home airport instead?
A: Of course you can! The price is generally far more than it'd cost you to get to the departure city, however. But feel free to ask for a price difference.
Q: Are trips refundable?
A: Nope. No. Not At All. They Aren't. So make sure you are able to go!
Q: Can you please provide me with more information about you and your credentials?
A: I could, but a question like that means you don't need to go.
Q: What happens when a person's attitude brings down the energy of the trip?
A: The rest of the group sneaks away quietly, leaving them wherever they are.
Q: How do I know you won't cancel the entire trip at the last minute?
A: That'd never happen. Even if I am no longer able to go for some unforeseen reason (because this happened once), the trip is still on!
Q: Do you go on all the trips?
A: No. Sometimes I get my dope travel buddies to lead trips. Don't worry, they're just as amazing!
Q: Why are your trips so cheap? What's the catch?
A: No catch. I just don't believe in hustling my folks. Money isn't important to me. Happiness is everything. Why not share that?
Q: What about luggage? How much am I allowed?
A: Nothing larger than a 22lb. carry-on.
Q: What type of people don't do so well on your trips?
A: Those who let weather stop their adventure, those who are closed off to trying new foods, and those who buckle under unplanned mistakes. Oh! And those who have no respect for time.
---
What The Travelers Are Saying: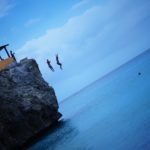 "From dancing in a field in Montreal to being stranded in the middle of a Colombian jungle with a broken down Uber, I've trusted Passport Required and Darnell Lamont Walker with my life, and honestly, even when in that jungle, these were some of the greatest moments in my life. Passport Required has opened me to the world of traveling, and since these trips, I've seen so much of the world. Would I recommend others to do it? Yeah, but only if you can handle spontaneity, good times, and the occasional unplanned, but hilarious mistake. Yeah. Go!" – Tiffany Malone | Colombia Trip
"Do you know how crazy it is to tell your family and friends you gave $650 to a man you don't know to go to an unknown place to do unknown things? I didn't say a word to them until I returned. Saying it to myself was hard enough. I regret nothing! Thank God. I can't remember a time I lived as much as I lived with Passport Required. LIVED! And I'd do it again, and gladly tell my people 'I have no idea where we're going, but it's cool.' The one thing I hate about Passport Required is that it's gotten me bit by that travel bug again, and that thing is worse than mosquitoes." – Chanel Sartor | Colombia Trip
"Signing up for a trip with destination unknown was quite exciting. The group worked well together and we had a blast in Barbados. I would definitely travel with Passport Required again!" – Maya Foster-Brown | Aruba Trip
"This trip was about letting go of fears, embracing the unknowns, seeking and finding adventure, and making new friends. Thank you for the opportunity to join you and 5 others on the Sockless Summer trip. You have a gift for bringing people together, helping them step outside their comfort zone, and making it easy to trust the strangers that embarked on this adventure with you." – Eugenia McDaniel | Curacao Trip
"Passport Required is so necessary! Our trip to Hong Kong was absolutely amazing and flawless. Well, except for almost leaving our passports in the hostel. But other than that, perfect! Thank you, Darnell! You're dope!" – Naomi Doby | Hong Kong Trip
---
Upcoming 2018 Dates:
April 25 – May 2

May 24 – 29

June 22 – 29

July 27 – 31

August 23 – 30

September 27 – Oct 1

November 22 – 29

December TBD