Traveling is for everyone, but it's sometimes more difficult for some of us to plan than others. Until I got to Paris and was given the bottom floor wheelchair accessible room by mistake at the hotel, I never considered how those with such disabilities travel. I got back to the states and got this post started.
Just a few tips for travelers with wheelchairs:
1. Start planning far in advance. Self explanatory, but I thought I'd say it because it's important to know if the hotel you've been dreaming about is accessible, and if so, to make sure you book it before anyone else does. Planning in advance allows you avoid cobblestone, too many stairs, and steep hills.
2. Reach out to locals who use wheelchairs. The best advice on how to do something almost always comes from those who've done it. Hop on google and check out online travel communities, look at the forums, and post your questions. Read the stories of those who've seen the world from their chair. Also, check out Lonely Planet's Travel For All, an online community helping those with disabilities see the world.
3. Find that tour that's great for you. More and more tour companies are working toward being all inclusive. Find a tour you want to take, and if it says nothing about being wheelchair friendly, ask anyway. If they're anything like Passport Required Tours, they'll make it happen for you. Or find great people who are more than ready to take time out of their day to give you a tour.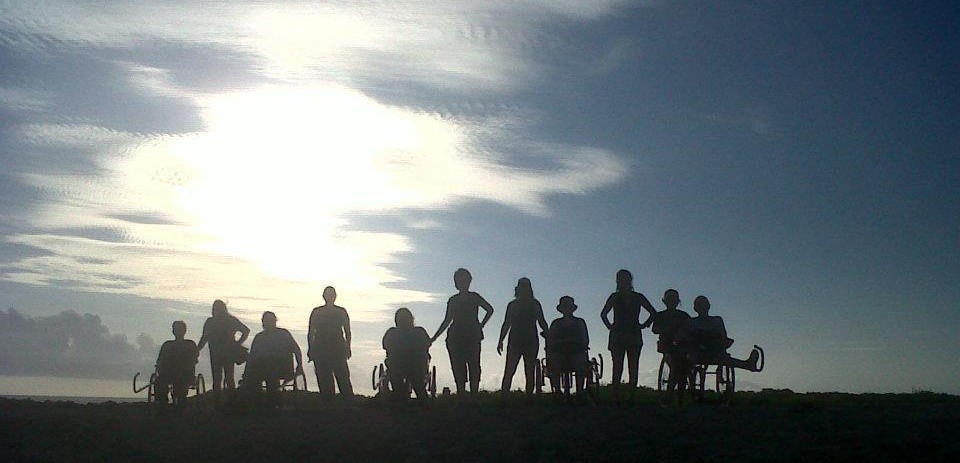 4. Save Save Save. The reality is it'll probably cost more than usual. The hole in the wall restaurants may not have a ramp, but the pricey ones may. Some tours will upcharge, and let's not forget about the transportation (check #5).
5. Find a regular driver. Find a wheelchair accessible driver in advance, if possible. But if not, once you arrive and finally find one, get his or her information and ask if it'd be okay to use them throughout your trip. It'll save time, trust me. A friend once waited 4.5 hours for a car that was wheelchair accessible just to get back to his hotel. He missed dinner with friends.
6. Plan for the issues. We all know Murphy's Law. Plan accordingly and keep a positive attitude when things don't quite go as hoped.
7. Take notes. Jot down everything that went beautifully and everything that went wrong. Write down your own tips and share it all with others. Expand the community.
More and more people are traveling, and it should be enjoyable for everyone. Pretty soon, every inch of land on earth will be accessible. I hope these few tips help a lot!