A truth up front: as I counted down the days to Cabo San Lucas, I became less and less excited after reading discouraging words of many folks who'd gone before. All the excitement didn't leave, but much of it did because they described it as a place full of lackluster sights, tourists and tourist prices, and no real "Mexican feel or culture." Most disheartening was how they described the food as bland. I love food too much to waste time and money to visit places where locals lack culinary talent. Thankfully, I hold tight to "I'll see for myself" and I went to see Cabo for myself.
My Take.
The Arrival: Like most grand tourist destinations, the airports are packed with hustling taxi drivers, each working on outdoing the other for your dollars, pesos, cards, or whatever it is you can offer. Because I wasn't staying in San Jose del Cabo, but in Cabo San Lucas, I expected to pay a decent amount of money for the 35-45 minute ride, but certainly not the $22USD/Person price the taxis and shuttled suggested. I didn't want to hop on the bus that would take 1hour and 20minutes because I couldn't secure a guarantee for air conditioning from the agents. Uber exists, but they're not allowed to pick up folks from the airport because of the oh-too-common taxi/Uber beef happening all around the world. But they can pick you up just up the road once you exit the airport property. So we walked and met our driver in the parking lot across from Hotel Aeropuerto.
The Food: We stayed on the main road at Bajas Cactus Hostel because I absolutely love hostels and because it was in the heart of everything that popped up on Google in a quick "Must do things in Cabo San Lucas" search. When in Mexico…TACOS! In keeping with the honesty, I gotta tell you this: the tacos disappointed me. They probably weren't bad, but they weren't for people who've had authentic tacos. Cabo's tacos are for European tourists who've never had food with seasoning.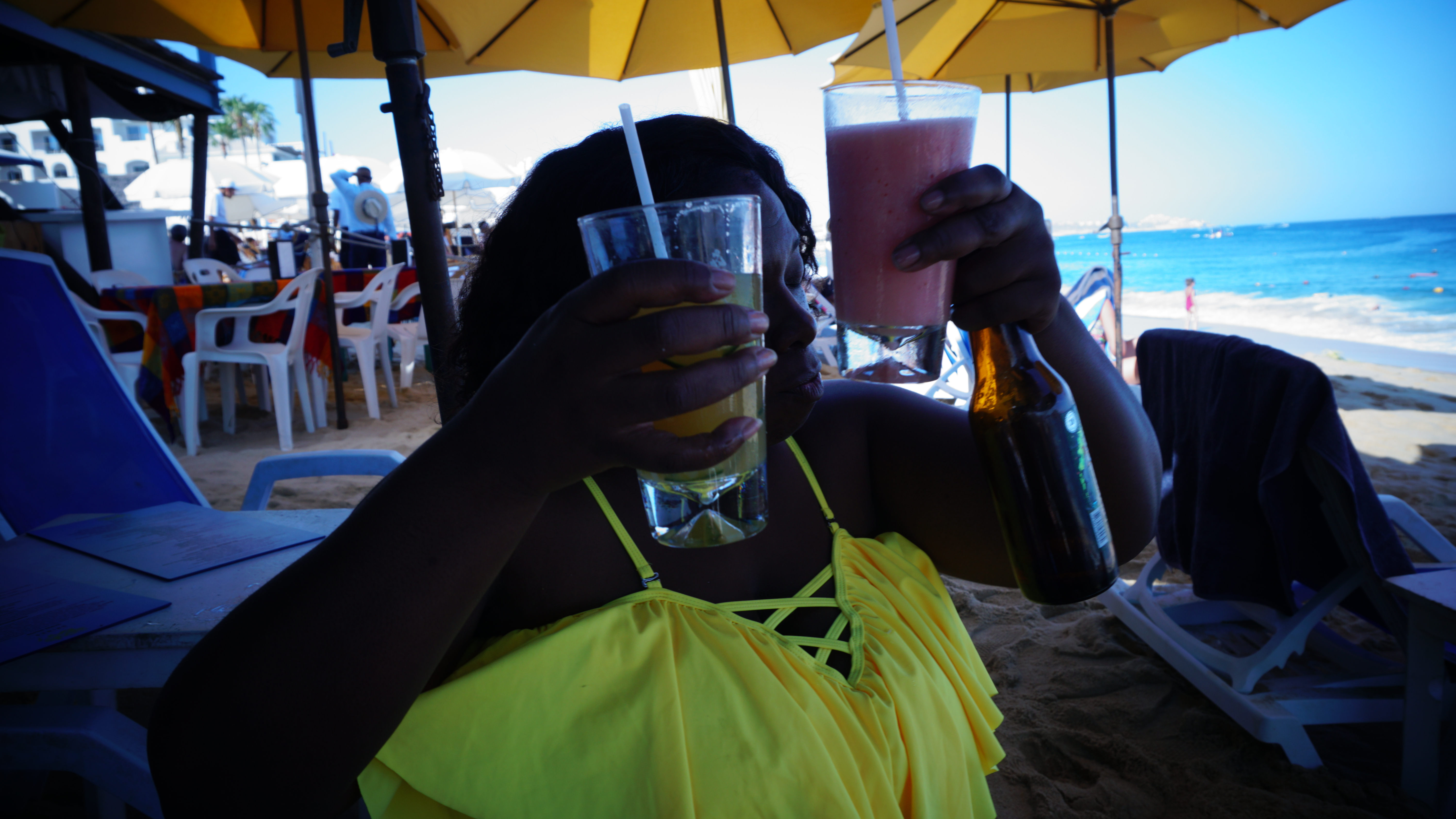 Restaurants With Amazing Seasoning & Better Prices:
Casasola Café & Brunch:
Miguel Hidalgo entre 20 de Noviembre, Revolución de 1910 y, 23450 Cabo San Lucas, B.C.S., Mexico.
El Agasajo:
Blvd. Paseo de la Marina S/N, Centro, San Lucas, 23450 Cabo San Lucas, B.C.S., Mexico
Mariscos La Palmita:
16 de Septiembre S/n, Downtown, Centro, 23450 Cabo San Lucas, B.C.S., Mexico
La Lupita Taco & Mexcal:
Calle Jose Maria Morelos s/n | Obregon y Comonfort, Col. Centro, San Jose del Cabo 23400, Mexico
Lolitas:
Mariano Matamoros & Ninos Heroes | Centro, Cabo San Lucas 23469, Mexico
Things To Do:
Cabo seems like a great place to honeymoon, relax, party, take photos solely to post in social media, bring a mistress, and sunbathe. Me? I'm more the "let's go sit on the beach and see what happens" type. I found myself on the beach everyday, eating, drinking, and surviving those strong waves. Clubs bore me these days, so I ran over to Medano Beach, found a lounge chair at Sand Bar, and told Oscar to keep the drinks and bites flowing. He did!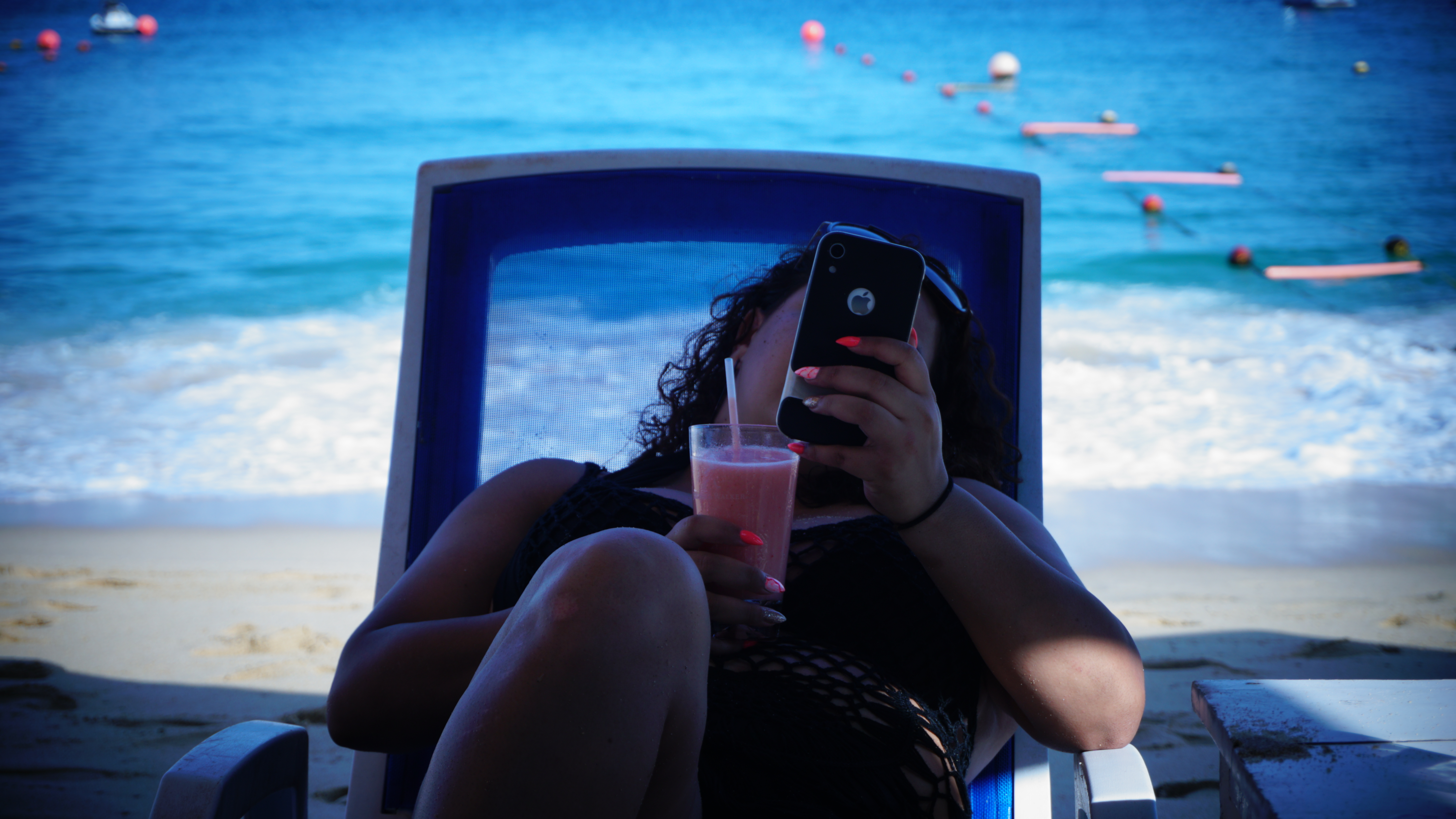 Jet Ski: $25 got me 30 minutes on the jet ski, and I took that bad boy all the way out to where the waves were bigger than my head. There's a scar on my thumb from bumping against the handlebar, but it was absolutely worth it. This is at Medano Beach with other activities, including:
Banana Boat
Kayak
Parasailing
Paddle Boarding
Snorkeling with Cabo Wave: Our hostel had a special going for $45 per person for 3.5 hours on the water, and a snorkeling adventure once we reached the destination. Lunch and open bar included. This was pretty amazing since I'd never snorkeled and any chance I get to be on a boat, I take it. Check competitive prices, however. There were people in the boat who got tickets for as low as $35.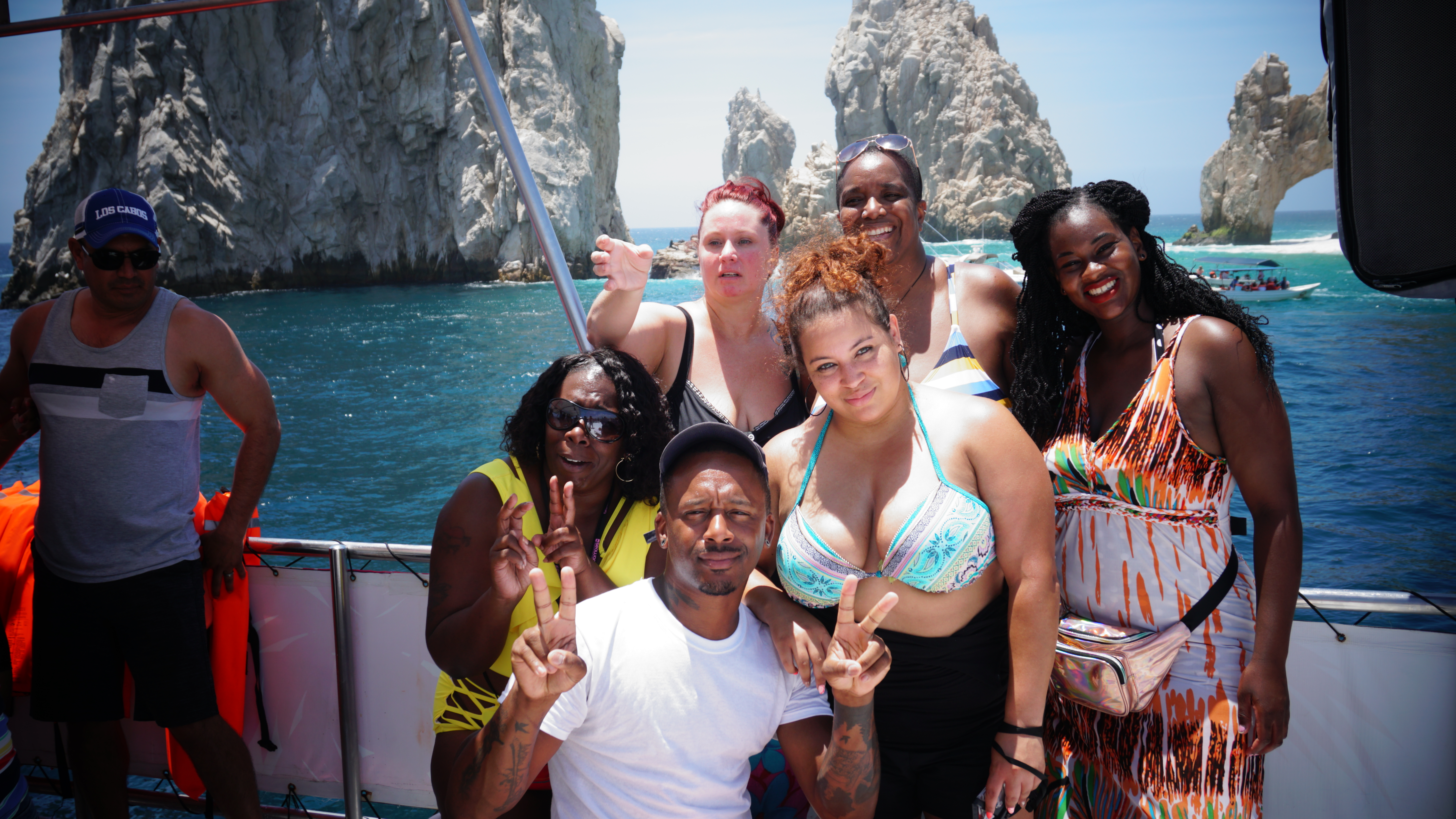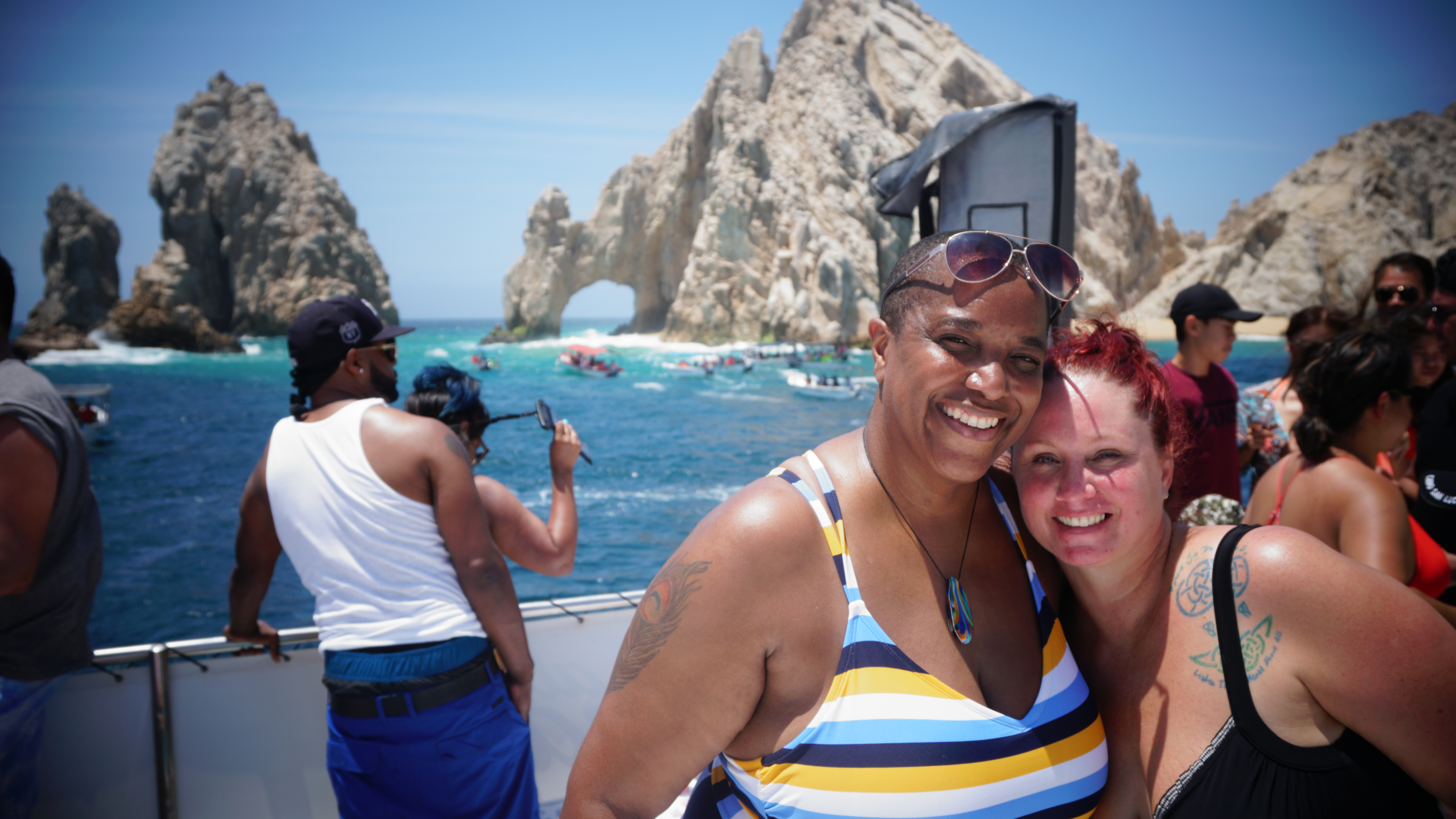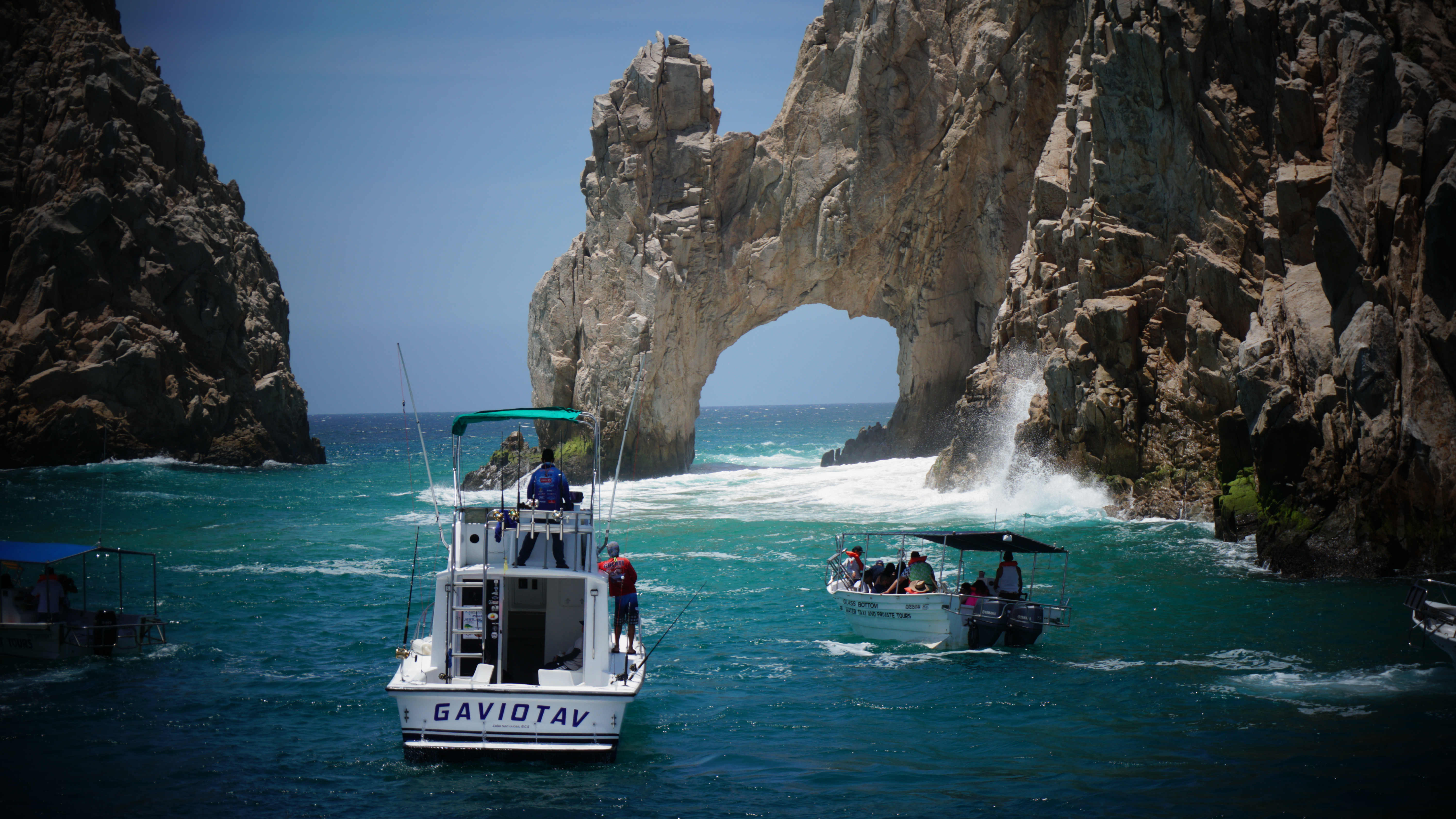 Cerro De La Z Hike: Head up the mountain and get one of the best views of the city and the ocean! Sunset is the best time to go, but if you want to be alone, go earlier.
All in all, I don't need to return to Cabo, but I did have a great time with some of the most amazing people I know, and I'm certain if you take some great people and stay clear of the tourist dining spots, you'll have a great time, too.