Coddiwomple (v.): to travel in a purposeful manner towards a vague destination.
Are you coming? Without fail, each time I book a ticket to some unfamiliar land, I get a message seconds later from friends and their friends asking "How can I travel like you?" My answer is usually "just book the ticket and go." Recently, however, I realized that answer may not satisfy. Afterall, traveling like me consists of more than just booking a random ticket, reserving a random room, and seeing random sites.
Traveling like me looks more like seeing 3 or more countries for the price of a cup of coffee, meeting people who make you question why you aren't doing more in the world, collecting experiences no one back home will believe, and smiling incredibly wide the entire time. Thinking back to one of my most incredible journeys, I left Los Angeles for Norway, then hopped down to London, over to Amsterdam, then to Paris before heading back to London, and spent less than $600 for the entire trip, housing and food included.
As the cliché goes, I can show you better than I can tell you. And showing is much more fun. I want to take you with me on a trip, and show you how I do it while we roam the streets, meet the cabbies, and take photos of our food. Are you coming? Are you ready to step out and have an amazing adventure full of surprises, and probably miles outside of your comfort zone?
---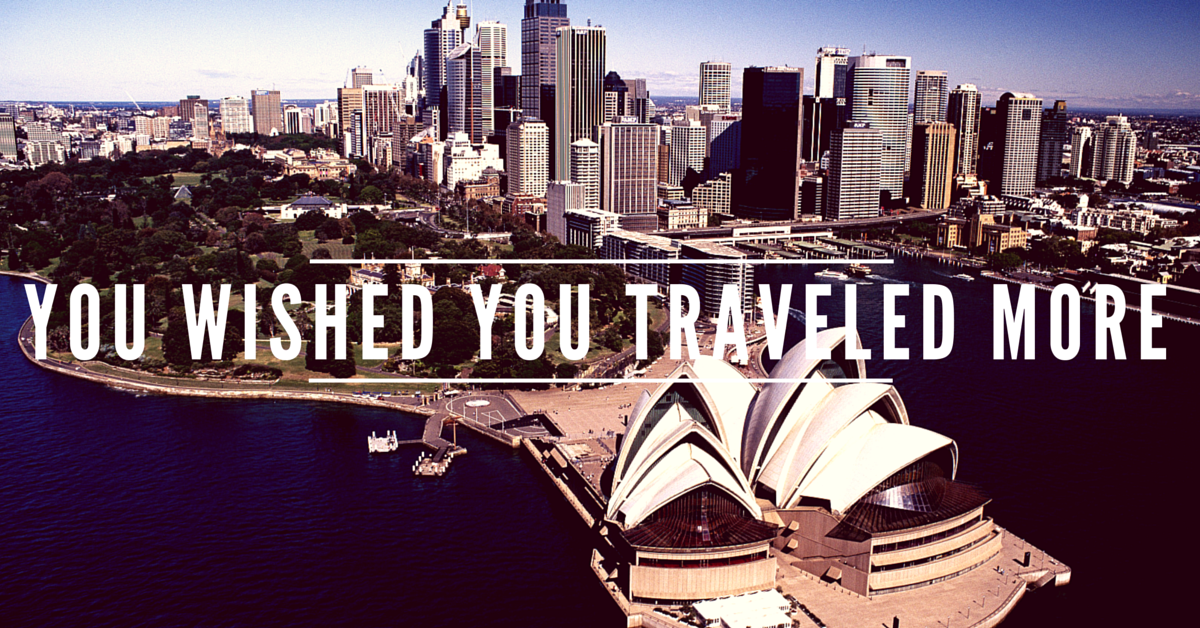 The Catch:
As the definition suggests, destinations will be vague. Not to me since I'm the planner, but to you. Don't worry, need-to-know information will be given, but I will withhold the strange land as long as possible to prevent you from collecting expectations, finding ways to be comfortable, and just for fun sake. Within 10 days or departing, you will have the destination in case your mommy wants to find you. Or Liam Neeson.
In the interest of full disclosure, there are certain types of folks I would never allow to travel with me. Those who are unable to dance in the rain and smile during unplanned mistakes. This is not a program for those who are closed off to trying new foods, learning new languages, shaking new hands, and experiencing different cultures. This is for those who want to open themselves up to the world so the world can give itself to them.
Leave your one million worries, questions, and concerns at the departing airport.
---
How It Works:
After weeks and weeks of thinking about this program, I've come up with what I feel is a genius idea. Well, three genius ideas:
Whenever the mood hits, I will announce a trip with need-to-know information, price, and sign-up list. The list will be limited to 20 people. Do not miss out!
You can also create your own group. Gather up to 7 amazingly great friends, family, or strangers and contact me. Same vague rules apply, but at least you'll know who you're traveling with.
Below is a list of known trips I'll be taking. You are invited. Contact me immediately to be looped in on the fun. Remember, with each day, the price may rise.

Secret: You more spontaneous folks, be sure to sign up on the Go Fly List to receive information about unplanned trips as well. It may be a random Monday at 5pm and I'll announce a trip to Paris in one week.

Don't resist. Whether your over-stamped passport is sitting on your bookshelf like mine, or you smile when you go to the post office and walk by the passport office knowing one day you'll put in an application, this is for you. Introverts, extroverts, little people and tall, this is for you all! Hey, that rhymed.

So come, you Coddiwompler. Let's go away. Let's live.

"Why do you go away? So that you can come back. So that you can see the place you came from with new eyes and extra colors. And the people there see you differently, too. Coming back to where you started is not the same as never leaving."
― Terry Pratchett, A Hat Full of Sky

---

Oh! The Price:

No trip will cost you more than $900 for travel and lodging! Imagine that! Amazing, right? At Passport Required, it makes no sense to charge $2000, and that only includes the activities, not flight and lodging. Ah well.

---

FAQ's

Q: How do I know you won't take my money and run off?
A: You don't. But I was raised properly, so I wouldn't.

Q: Are we staying in hostels, hotels, basements, or what?
A: Yes.

Q: Are trips refundable?
A: No, unless the entire trip is canceled by Passport Required. Otherwise, you may ask the airline directly for a credit or refund on your ticket.

Q: Can you please provide me with more information about you and your credentials?
A: I could, but a question like that means you don't need to go.

Q: What happens when a person's attitude brings down the energy of the trip?
A: The rest of the group sneaks away quietly, leaving them wherever they are.

Q: Why are your trips so cheap? What's the catch?
A: No catch. I just don't believe in hustling my folks. Money isn't important to me. Happiness is everything. Why not share that?

---

What The Travelers Are Saying:

"From dancing in a field in Montreal to being stranded in the middle of a Colombian jungle with a broken down Uber, I've trusted Passport Required and Darnell Lamont Walker with my life, and honestly, even when in that jungle, these were some of the greatest moments in my life. Passport Required has opened me to the world of traveling, and since these trips, I've seen so much of the world. Would I recommend others to do it? Yeah, but only if you can handle spontaneity, good times, and the occasional unplanned, but hilarious mistake. Yeah. Go!" – Tiffany Malone | Los Angeles, CA

"Do you know how crazy it is to tell your family and friends you gave $650 to a man you don't know to go to an unknown place to do unknown things? I didn't say a word to them until I returned. Saying it to myself was hard enough. I regret nothing! Thank God. I can't remember a time I lived as much as I lived with Passport Required. LIVED! And I'd do it again, and gladly tell my people 'I have no idea where we're going, but it's cool.' The one thing I hate about Passport Required is that it's gotten me bit by that travel bug again, and that thing is worse than mosquitoes." – Chanel Sartor | Washington, DC

---

Upcoming Trips

Click the image below to find out more about our upcoming trips!


---

2017 Travel Dates

*dates may change, but notice will be given if so*

February 12 – 19: Barcelona + Marrakech

April 21 – 30

June 16 – 20

July 1 – 8

September 10 – 16

October 25 – 31

December Is TBD