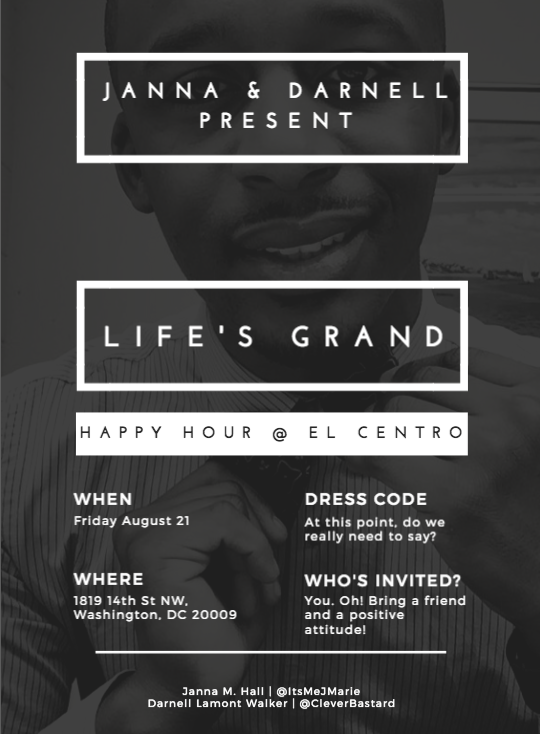 I call Janna M. Hall at least once a year and suggest we do something dope to celebrate our accomplishments since our last meeting. What's better than a group of good people who aren't just pursuing happiness, but living in it, and toasting to it? So here we are, celebrating again! After all, Life's Grand, isn't it?
When: August 21, 2015 @ 5pm – Until
Where: El Centro D.F. 1819 14th St NW, Washington, DC 20009
Who's Invited: You, Your Mama & Your Cousins Too.
What To Bring: A Positive Attitude & A Reason To Toast
See You There!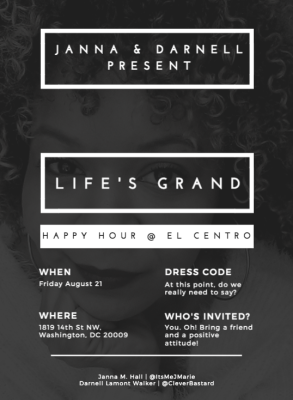 Darnell Lamont Walker, a self-professed traveling foodie, has been found sitting at tables eating baby goat sweetbreads, drinking tequila, and laughing loudly with strangers. The writer, filmmaker, artist, and sometimes photographer puts happiness above all.